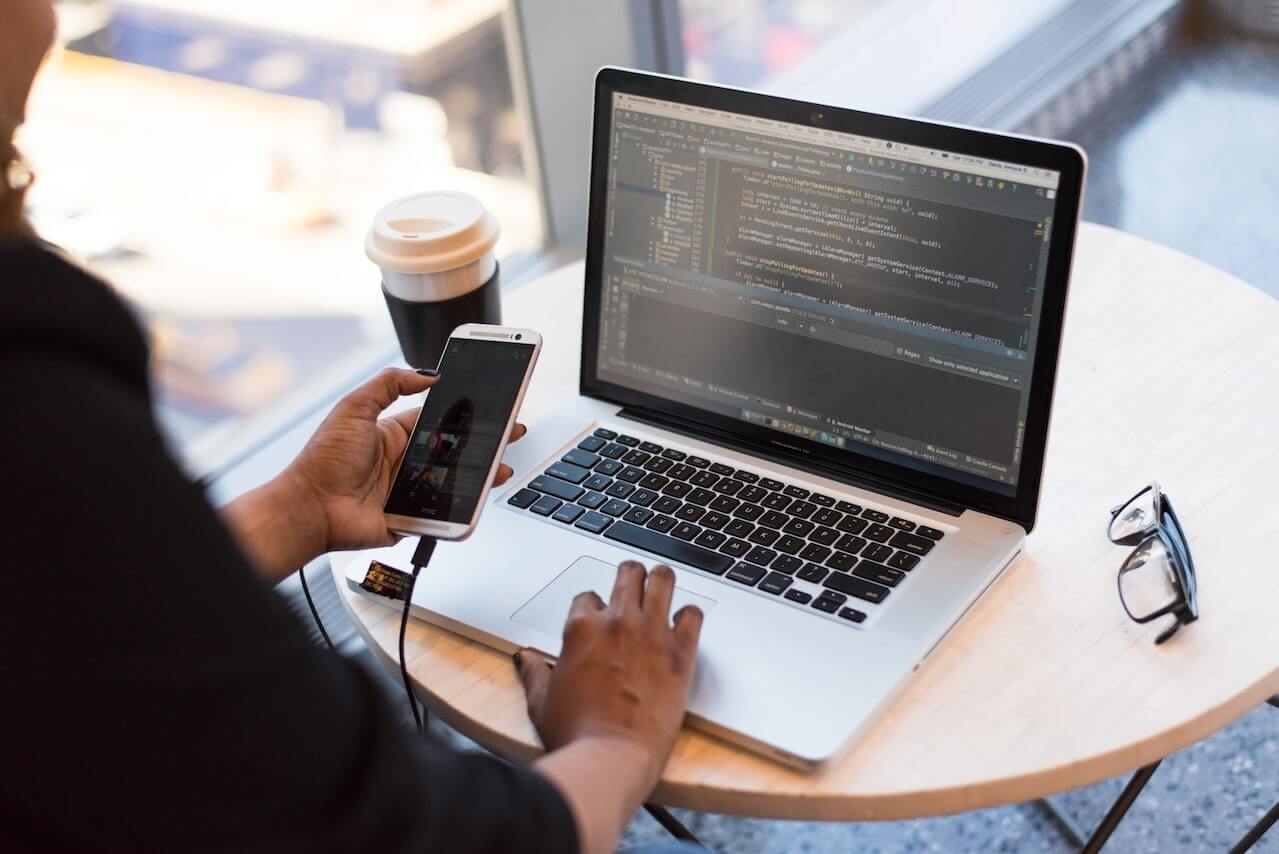 Vkart Info Solutions is a top-notch mobile app development company in Mumbai with a wide range of capabilities and diversifications in its portfolio. With a wide and versatile range of projects we have worked on, our experienced mobile app developers have successfully delivered numerous scalable mobile applications in industries like Healthcare, Ed-Tech, Social Media & Entertainment, Mobility & Travel, E-commerce, Fintech, and many more.
Assisting you in all the application services ranging from mobile app development, maintenance support, cloud migration, update integrations, modernization, API and third-party integrations to security management, and much more, our proficient teammates got all the skills you will need for your next app development project.
We at Vkart Info Solutions are supported by a strong team of development prodigies all set to challe1nge themselves up for all types of app development projects including Native Android & iOS Applications, and Hybrid Apps to advanced Progressive Web Apps (PWAs). You can surely rest assured of the proficiency and reliability of the applications we are associated with because we are more than just vendors, instead, we are ready to partner with your organization having your back in all the challenging times!
App Development Services we provide
Vkart Info Solutions is the best mobile app development company in Mumbai offering a premium range of app development services including the following
Native Apps
Our proficient app developers will assist you in delivering the best mobile user experiences intending to scale your business growth and a wider reach. Getting aligned with your business objectives, we develop proficient apps aiming for better prospects.
Android Apps 

We at Vkart Info Solutions offer you technical competence in Android applications from basic features to the advanced ones including API integrations, third-party integrations, payment unification and much more

iOS Apps

Leverage the expertise of our proficient iOS developers making way to fulfilment of app objectives through maximization of user experience.
Hybrid Apps

Leverage our expertise in intuitive, fast, robust, and high-quality hybrid apps premised on the updated integrations of APIs and third-party requirements. Rest assured of the best quality projects being delivered.
Progressive Web Applications

We provide Progressive Web Applications that are the enhanced versions of web apps integrated with progressive features to create an ultimate mix of positive sides of web apps as well as native apps.




Our Intuitive Mobile App Development Process
Planning: Our team invests its most efforts in the planning process to eliminate or at least reduce the exhaustion of resources and to always be on the right track when executing a project. An appropriate plan of action and a basic outline of the project describing who gets to do what and using what resources are prepared.
App Designing: Our design team will preface the design of the project aligned with the objectives and resource availability. Our team aims at proficiency by getting into the shoes of the end-users and getting insights about what will work in real time.
Testing: After the development and designing process, a pre-final version of the project is created and then tested accordingly to ensure proper feedback and integration. At this stage, clients' feedback, as well as user surveys, are sought to ensure the best from our side!
Deployment: After successful testing and improvisations, the app is finally launched. The project at this stage will be live and all set to attract prospective buyers.
Post Deployment & Maintenance: The project never ends with the deployment in our case. Of course, we will be there for you after launching as well. We ensure the app is maintained and continues to grow its engagement rate with prospects. We got your back at every step possible.
Frequently Asked Questions
1
Why mobile app is important for your business?
In this fast-paced competitive era of businesses, it is near impossible to grow with just a simple physical existence. You need to prove your worth online as well. Thus, irrespective of being a product-based or service-based firm, you need an app for your business to attract and serve clients online as well.
2
Which tech stack is the best for app development?
The best suitable tech stacks for your projects depends on a majority of factors like the scale, framework, features, and a number of distinct characteristics differentiating your project from the general ones. However, Flutter, Django, React Native, Reactjs, Swift are among the best tech stacks you can consider for your next web app development projects.
3
How long does it take to build a mobile application?
It will most probably take at least 2-3.5 months to launch a basic level of app. However, a number of factors such as complexity, scale, API integrations, advanced features, scale and future prospects influence the time taken to build any website or any app.
WORK WITH PRO TEAM
We are here to professionalize your project. Let's talk!
CAREERS AT VKART INFO SOLUTIONS
If you are innovative and passionate about digital possibilities, we would love to work with you