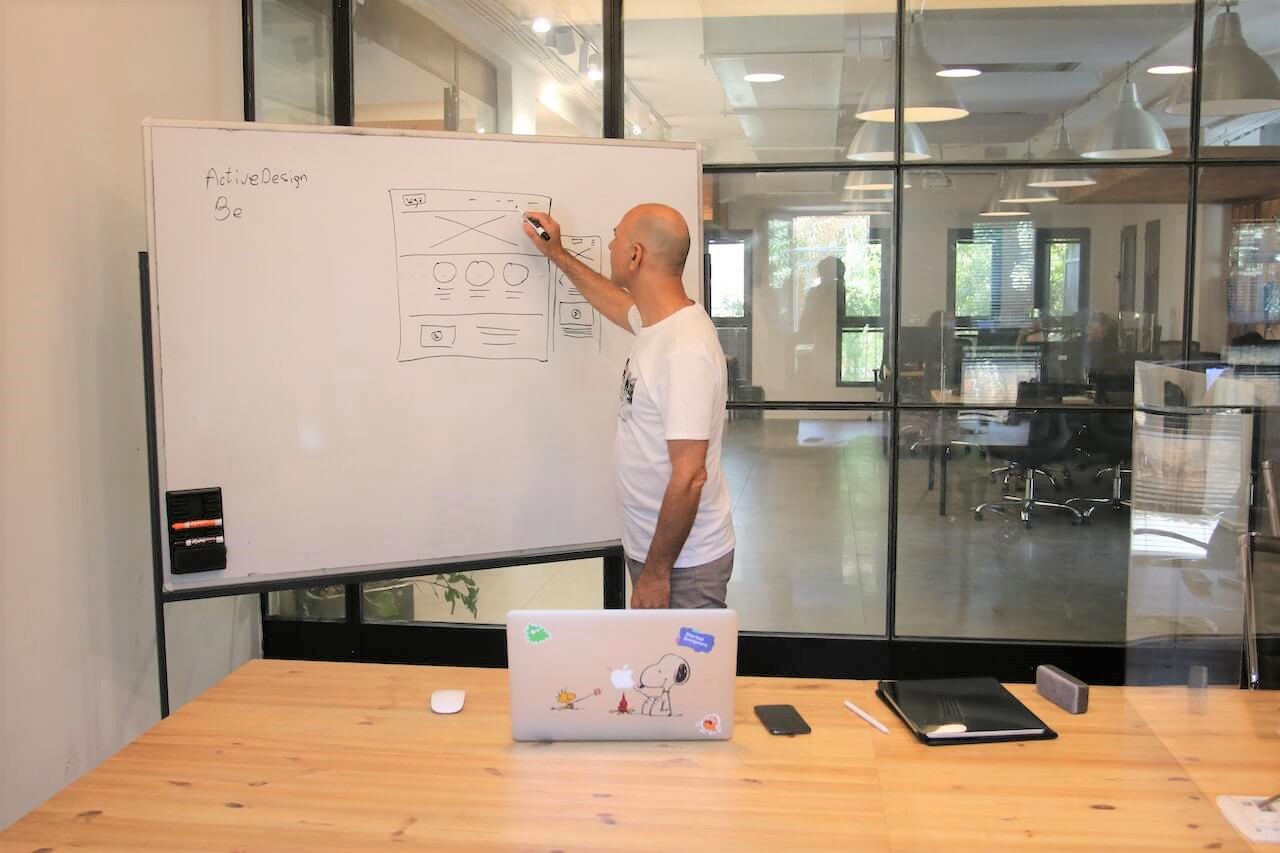 Enhancing User Experience: Our UI/UX Design Services
Our renowned design team has many years of experience delivering top-quality services. We help our clients strengthen their online presence through customized solutions based on thorough research and feedback.
Our user interface and user experience design is always tailored to your business goals, allowing you to focus on what you do best. We take the time to understand your objectives, resources, and needs, and translate them into a virtual representation of your website or app that truly reflects your business.
As a leading UI/UX design company, we know just how important the user experience is. Our goal is to create products that are easy and enjoyable to use. We analyze data and combine it with our extensive industry knowledge to create solutions that align your audience's goals with your organizational goals. Our team is dedicated to creating unique, standout sites that help our clients reach and delight their customers."
Our UI/UX Design Services
Customized Mobile App UI/UX Design - From Start to Finish: We specialize in crafting user-friendly, robust mobile app designs that meet the unique needs of our clients. Our design framework includes the creation of adaptive designs that work seamlessly across a range of screen sizes, ensuring an optimal user experience no matter the device. 
With extensive experience in developing scalable, forward-thinking app development solutions, our team of mobile app designers is well-equipped to handle projects of any size and complexity. We take a collaborative approach, working closely with our clients to ensure that their vision is brought to life in a way that aligns with their business goals.
Whether you're looking to create a new mobile app from scratch or update an existing one, we're here to help. Contact us to learn more about our custom mobile app UI/UX design services.
Expert UI/UX Consulting for Business Success: Our experienced UI/UX consulting team is here to help your business succeed through expert guidance and support. We can assist you in determining the right framework for UX research, selecting the most effective UI/UX strategy, and choosing the right technology stack for your needs.
With our deep expertise in user experience design, we have the knowledge and resources to help you navigate the complex landscape of modern technology. We're here to support you every step of the way, from initial planning to final implementation and beyond. Let's start a conversation and see how we can work together to achieve your business goals.
Creating Memorable Web Designs that Reflect Your Brand: We understand the importance of creating a web design that reflects your brand and meets the expectations of your customers. That's why we take the time to carefully match your brand's image to your web designs, ensuring that every element is consistent and cohesive.
To ensure the success of every project, we use a combination of manual and AI-driven automated testing to ensure that every site we develop is of the highest quality. Our team of UI/UX experts is dedicated to creating standout sites that help our clients reach and engage with their audience.
Whether you're looking to refresh your existing website or create a brand-new one from scratch, we have the skills and expertise to help you achieve your goals. Contact us to learn more about our web design services and see how we can work together to create a memorable online presence for your business."
Elevating Your Business with Customized UI/UX Design: We believe that great user experiences are the key to business success. That's why we take a thoughtful, personalized approach to UI/UX design, working closely with our clients to create designs that reflect their unique brand and meet the needs of their users.
Our process involves three key steps
Getting to Know You: Before we start designing, we take the time to learn about your business, your goals, and your audience. This includes conducting user research, analyzing data, and identifying areas for improvement.
Crafting a Vision: Based on our research and analysis, we create detailed wireframes, prototypes, and design concepts that bring your vision to life. We work with you every step of the way, fine-tuning and iterating on our designs until they're exactly what you're looking for.
Bringing Your Project to Life: Once our designs are finalized, we conduct thorough testing to ensure that they're intuitive, user-friendly, and fully functional. And once your project is live, we're here to provide ongoing support and maintenance to help you achieve your long-term goals."
Why is Vkart Info Solutions Considered the best UI/UX Design Studio?
Data-Driven Decisions: We at Vkart Info Solutions perform data-driven operations utilizing big data to our advantage. We know what your customers will choose, what they will like, what they are willing to buy, and whatnot! Thus, we make the buying process a lot easier for the users!
Getting into the Shoes of Customers: We get into the shoes of the users to identify the strengths, weaknesses as well as pinpoints of the final design. Through direct interviews, surveys, and written opinions; we get to know a lot about the preferences of the real users. This direct feedback is then incorporated into the designs!
We Create Brands, not Websites: Vkart Info Solutions designs brands considering the exact requirements, goals, and resources of our clients. It will always be about the client and their users! Understanding what our client's vision is and how they want it to be displayed, we create designs appealing to the exact idea.
Our Primary Designing Tools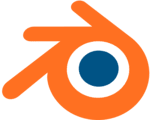 Why Choose us for UI/UX Design Services?
Improved User Satisfaction: We understand what customers mean to a business. And thus, our major focus remains on user research and continuous feedback to ensure the best in terms of user satisfaction.
Reduced Maintenance Costs: Vkart Info Solutions envisions the best offerings in the town to reduce the maintenance cost to the most for our clients. For this, we follow and implement a continuous loop of trial and feedback methods during the project.
Frequently Asked Questions
UX design is a discipline that focuses on creating products and services that provide a positive, intuitive, and enjoyable experience for users. This includes designing websites, mobile apps, and other software products, as well as physical products with a digital component, like smart home devices or wearable technology.
2
What are the goals of UX design?
The goal of UX design is to create products that are easy to use, efficient, and enjoyable for users. This includes designing for both the functional aspects of a product (such as its usability and efficiency) as well as the emotional aspects (such as its enjoyment and engagement).
3
How does UX design differ from UI design?
UX design and UI design are related, but they have different focuses. UX design is concerned with the overall user experience of a product, while UI design is focused on the design of the user interface (the visual elements of a product that users interact with, such as buttons, menus, and forms).
4
What are some common tools and methods used in UX design?
UX designers use a variety of tools and methods to understand user needs and create effective designs. These may include user research, wireframing, prototyping, usability testing, and data analysis.
5
How can UX design benefit my business?
Good UX design can help your business in a number of ways. By creating products that are easy to use and enjoyable for users, you can increase customer satisfaction and loyalty. This can lead to increased sales, customer retention, and overall business success. UX design can also help you optimize your products for better performance and efficiency, leading to cost savings and increased productivity.
6
How much a typical UX design project would cost?
The cost of a UX design project can vary significantly depending on a number of factors, including the size and complexity of the project, the experience and expertise of the design team, and the specific tools and methods used. Some UX design projects may be small and straightforward, requiring only a few weeks or months of work and costing a few thousand dollars. Others may be much larger and more complex, requiring many months or even years of work and costing hundreds of thousands of dollars or more. It's difficult to give a precise estimate of the cost of a typical UX design project, as every project is unique. The best way to get an accurate estimate for your specific project is to consult with a UX design firm and discuss your needs and budget in detail. They should be able to provide you with a detailed proposal outlining the scope of work and the expected cost for your project.
WORK WITH PRO TEAM
We are here to professionalize your project. Let's talk!
CAREERS AT VKART INFO SOLUTIONS
If you are innovative and passionate about digital possibilities, we would love to work with you